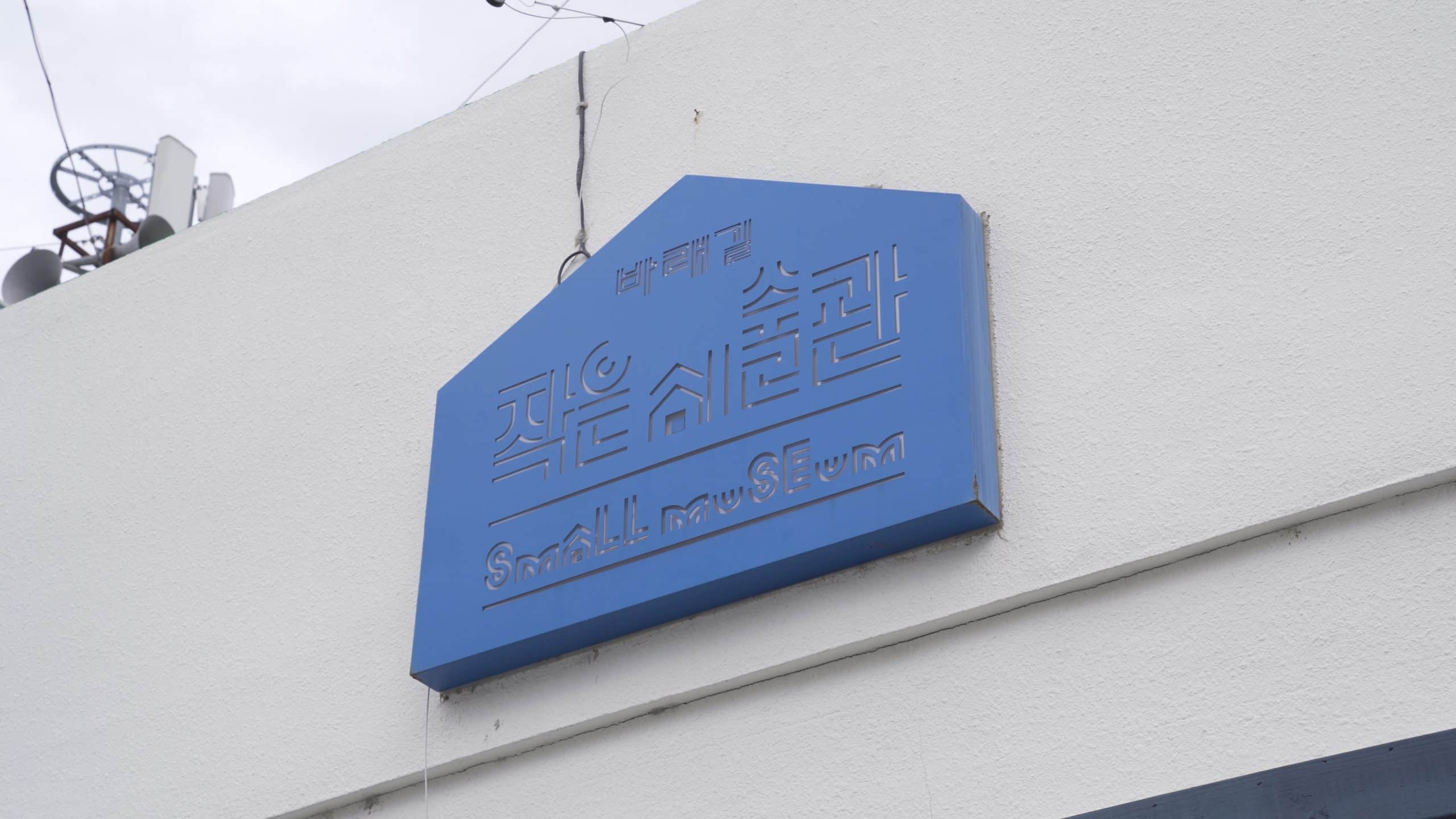 Discovery Difference Accumulation
The Arts Council Korea is working on a small art museum project that uses idle spaces existing in art-free areas to lay the foundation for art and culture to reach all over the country. From 2015 to 2019, a total of 17 idle spaces is transformed into small art galleries and various programs and exhibitions are being held to expand the daily living space of the residents into artistic experiences.
Rebel9 designed the 2020 Small Museum of Art, "Discovery, Dare, Accumulation – from Namhae, Samcheok, and Incheon," and prepared a five-year-old venue to identify the seeds of art that small art museum businesses have sown in their daily lives. Among the selected art galleries in 2019, I would like to look back on the footsteps of the small art museum through the Namhaengil Small Art Museum, Samcheok Port Grigo Small Art Museum, and Incheon Woori Museum of Art.
The exhibition "Discovery, Difference, Accumulation–Stories From Namhae, Samcheok and Incheon" has three meanings. First, it means the vision of a small art museum to provide opportunities for residents in relatively neglected areas to discover the joy of art in their daily lives and at the same time breathe new vitality and energy into the idle space of the region.
Second, it means efforts to expand each other's world by understanding other lives through the artistic passage of the small art museum, and the role of a small art museum, unlike the city's art museum, is to add colorful stories and colors to the lives of residents.
Third, cultural change through small art galleries means that it is possible through the accumulated time living  residents in the area for a long time. And the time can be sustained through the interest and participation of local and local residents as well as the efforts of those who build a small art museum.
Organized by Arts Council Korea
Curated and Designed by Rebel9
Filmed by 57studio
Venue: Woori Museum of Art, 3-11, Hwadojin-ro 192beon-gil, Dong-gu, Incheon, Korea
Supported by Ministry of Culture, Sports and Tourism, Korea Sports Promotion Foundation, Incheon Dong-gu Center
Cooperated with Incheon foundation for arts & culture, Glass Factory, Alternative Space MARU