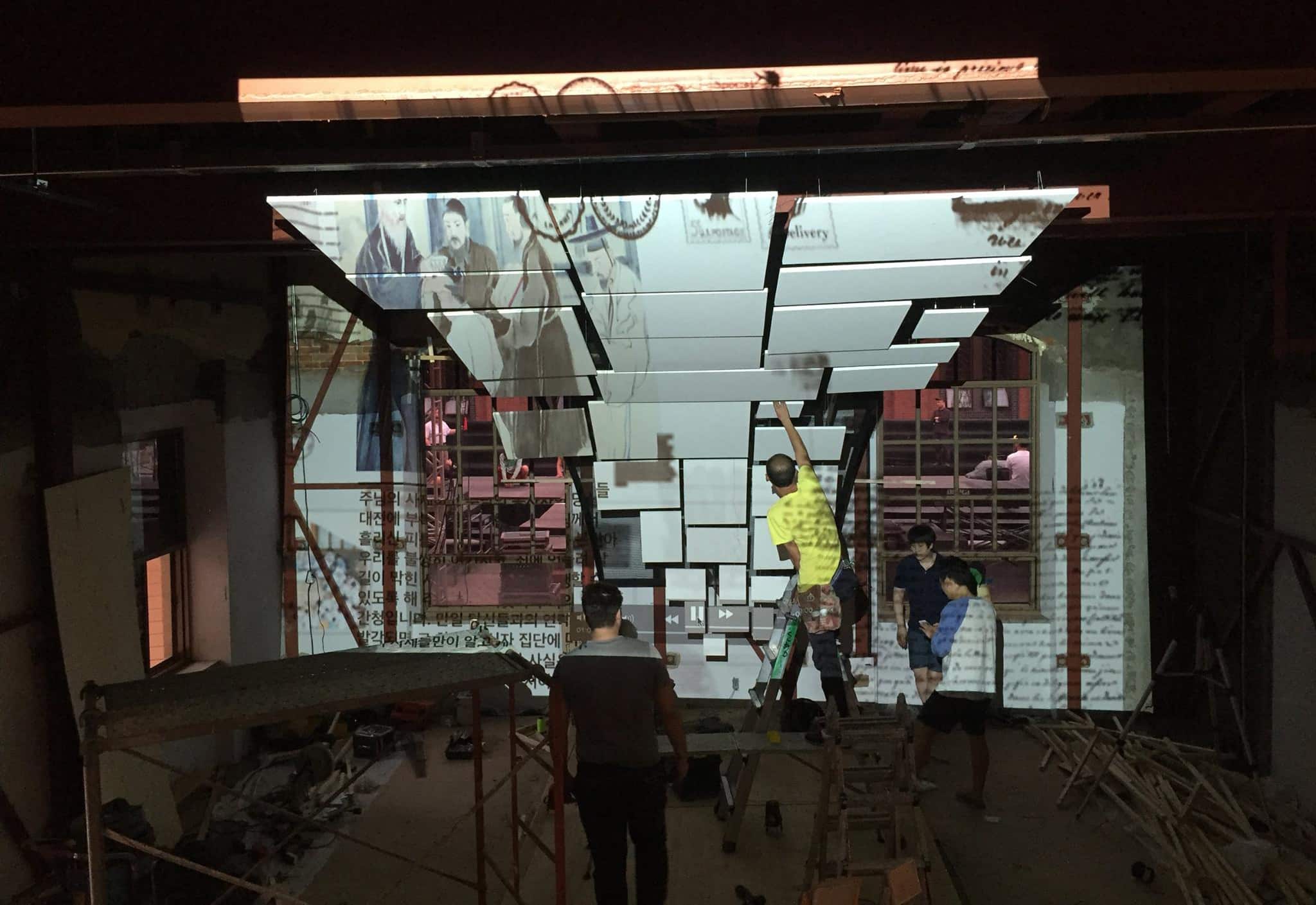 Myeongdong Cathedral
The special memory of the 150th anniversary of the martyrdom martyr will be held from September 9th to November 13th at the old Miyongdong Cathedral.
Rebel9 designed and designed media to be exhibited.There are two main things to look out for in . The first is the 'space' where the exhibition is held. Sado Hall, an old diocese undergoing the exhibition, was built in 1890 and is a 120-year-old building where the bishop of Mithel, the three bishops' chapels of the Joseon Dynasty, lived. In fact, we know that the representative building of Myungdong Cathedral is one of the Gothic buildings, but there are also several other buildings. Among them, the Apostolic Hall, which has a great significance for the history of the church, is preserved in its original shape and welcomes visitors.
Rebel9 produced the media and the media expressing "On the way to the Chosun Dynasty" to the exhibition introduction space. starts with a letter from Seonhun Lee, the first baptizer of Joseon, to a missionary in France in North Beijing. This letter makes a long journey from Beijing to Paris, from Paris to Rome, from Rome to the Vatican. Both the sender and the receiver are desperate and sympathetic to each other. The form of symbolized the letter ascending to the sky, and many people tried to make this form. # Percent # Jusung Architecture etc. The second thing to notice is 'letters'. We could not help being surprised at the first letter. In the 1700s and 1800s, Koreans wrote the alphabet ..? Is it italic? When a Korean man writes a letter in Chinese characters, it is said that the Chinese person translated it again.