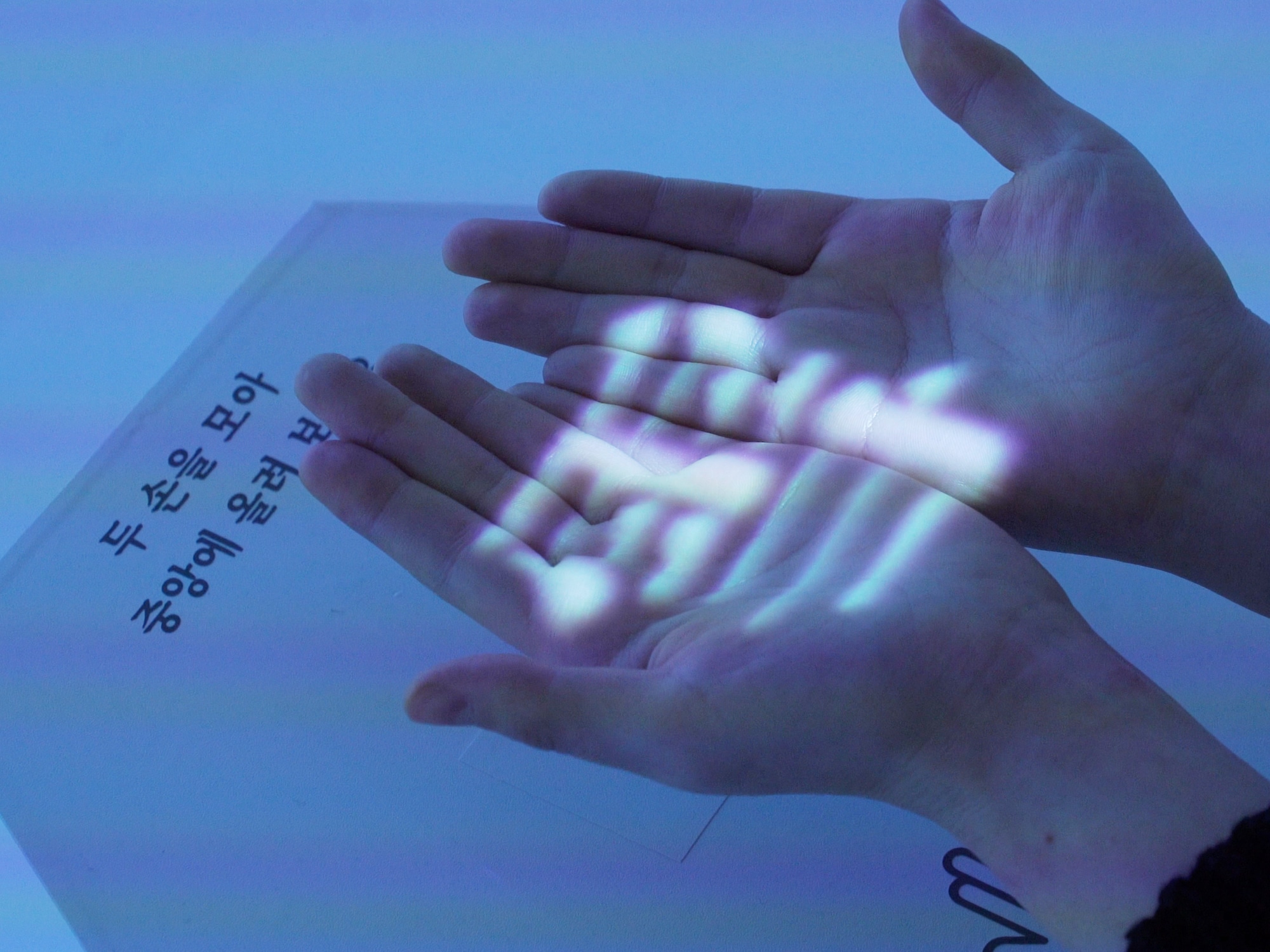 Snow Letter
Rebel9 was invited to participate in as part of an special exhibition commemorating the 2018 PyeongChang Winter Olympic Games at the National Hangul Museum.
We do not see words with abundant imagery that include sight, hearing, and tactile sense like snow. In our feelings, snow are more than meteorological phenomena. When snow is written on paper as letters, it is given a new meaning. This is because we imagine new snow through letters.
This work expresses the world of each sense by holding snow called various languages ​​in the hand. And it invites various stories of snow. In the cold winter, the letters representing winter in the forest of Halla Mountain in Jeju fall with the snow in the sky. 'Snow Letter' appear as monotonous and semantic words such as 'Sarr (Korean)', 'Poudou (Korean)', and 'Sotheby (Korean)'. It also appears in a variety of languages ​​from eight countries, including SCHNEE (German), снег (Russian), SNÖ (Swedish) and YUKI (Japanese).
When visitors put their hands on the stump in a white forest, the 'snow' of various languages ​​appear on the hand, and on the screen a passage of literature corresponding to that language appears.The letters in the snow piled up on the floor move alive. When the viewer interacts with the snow, the typography approaches the viewer. The exhibition will be held from January 29 to March 18 at the National Hangeul Museum.