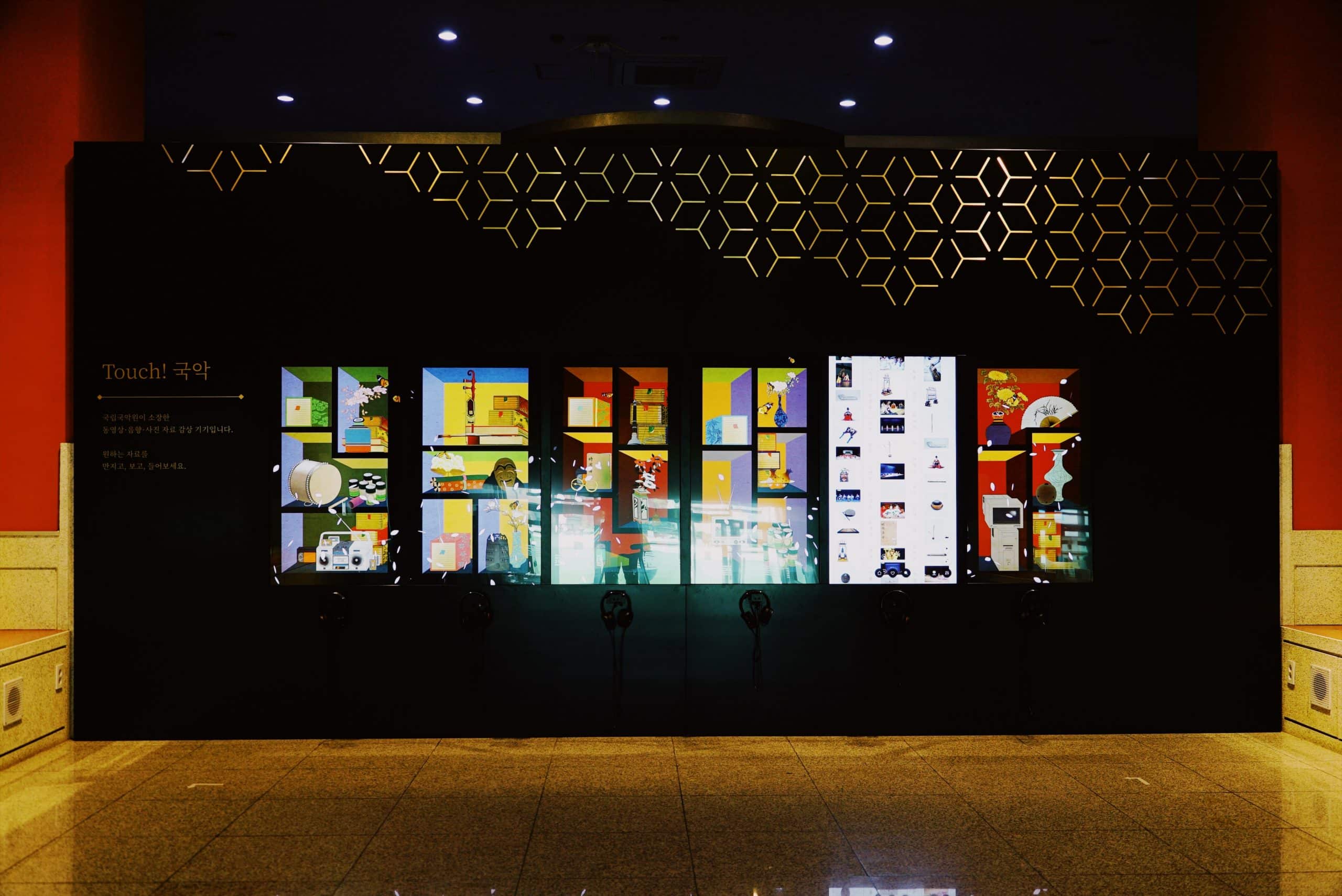 Gugak Interactive Archive Wall
Gugak Interactive Archives Wall was initiated from the Gugak archive of the National Gugak Center. Rebel9 have created a media experience based on the design of the Gugak archive system. We aim to provide the museum with a new museum experience while providing prolonged digital archiving needs for visitors.
Gugak Interactive Archives Wall is not just a system for museum visitors to browse. But in conjunction with the existing archive management system, it is also a system where curators can freely modify and replace the materials that are shown in the archive wall at any time so that the items shown in the exhibition can change according to the desired theme is possible. 
Gugak Interactive Archives Wall is located in the lobby of the Gugak Museum, which gives an impression to visitors. By reinterpreting the book as a recording medium for Gugak instruments and archives, the museum created the modern book collection. As soon as visitors approach the archive, the petals flowing through the scent of Gugak react to the real world of archive. Visitors can view photos, sound sources, and video materials through a variety of keywords and themes. Each panel in particular has UHD resolution, which allows some archive materials to be enlarged by the viewer and experience museum experiences that were not possible in the traditional exhibition room.