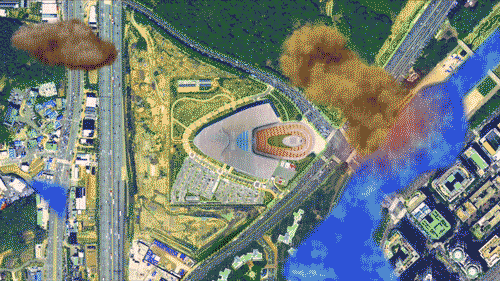 Jobworld Land and Geospatial information Center
Rebel9 developed Software for Land and Geospatial Informatrix Corporation Center(LX) targeting Korean JobWorld. The Korea JobWorld Land Information Center offers a service for young people and children to experience a specific career they desire and help them make career decisions for themselves.
LX software was developed step by step to make it easier for the Korea National Land Data Corporation to know the technology and field experience through the Korea Land Information Center. Though disaster recovery, cadastral surveying, drones, and other virtual simulation, the system redeploys each user's projections onto a diorama and demonstrates the purpose of the work experience and increases the immersion.