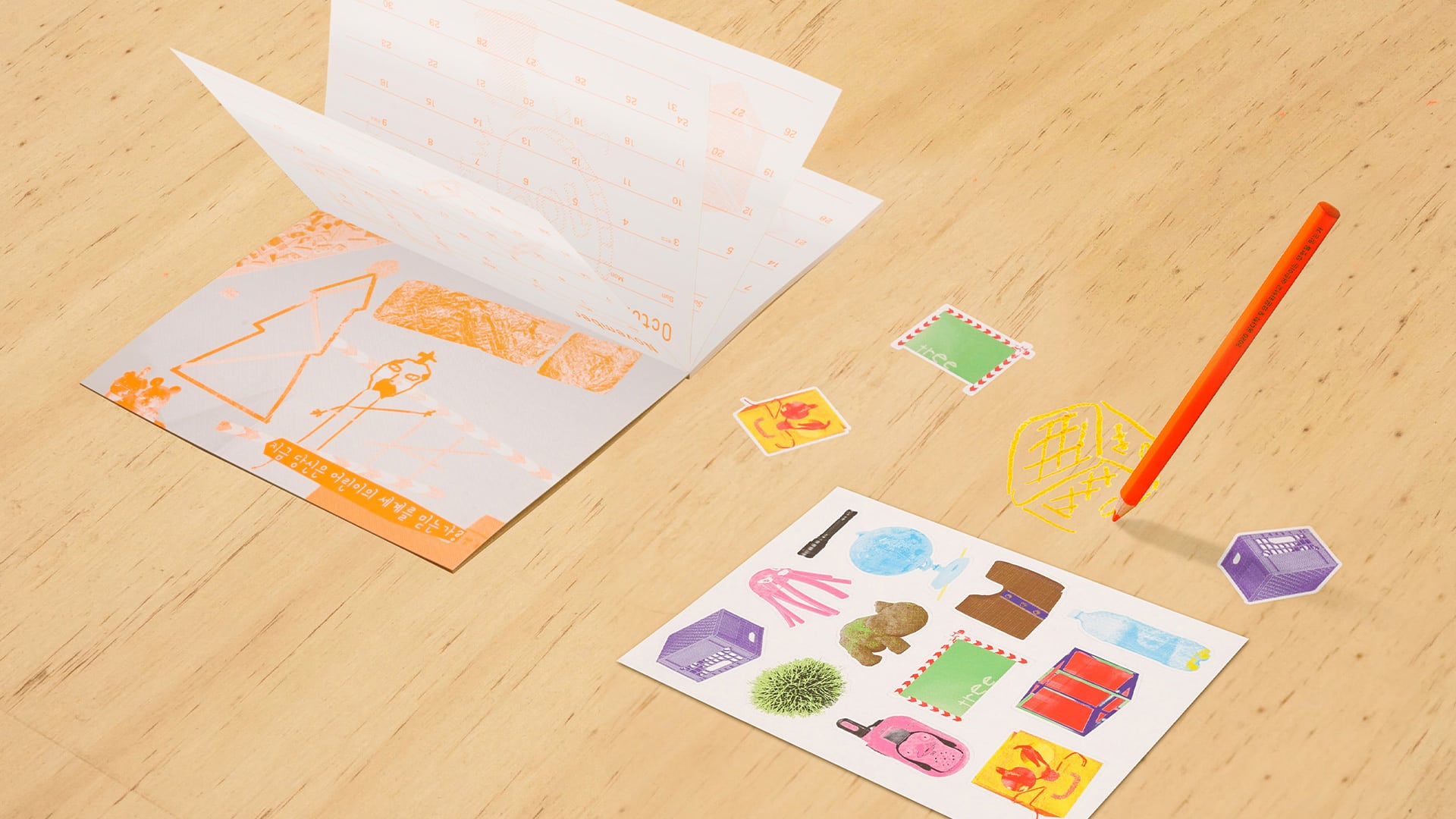 ARTE: A MEMORY KIT
ARTE: A MEMORY KIT, 2020, printed things, miscellaneous, various sizes, offset printing, silk screen, etc.
We hoped the reader to think directly and indirectly of "children" and "belief" while using the kit. So the program's main subject, "Children", and "Art Activity Object", which could be a process or outcome of faith, were extracted from activity photographs and used as the main graphic element.
The kit includes a program brochure, calendar, sticker, color pencil, and a guide and record the program. Readers can check the center contents of the program by keyword through a guide card, and can open a four-stage leaflet to see the application of programs by the art museum.