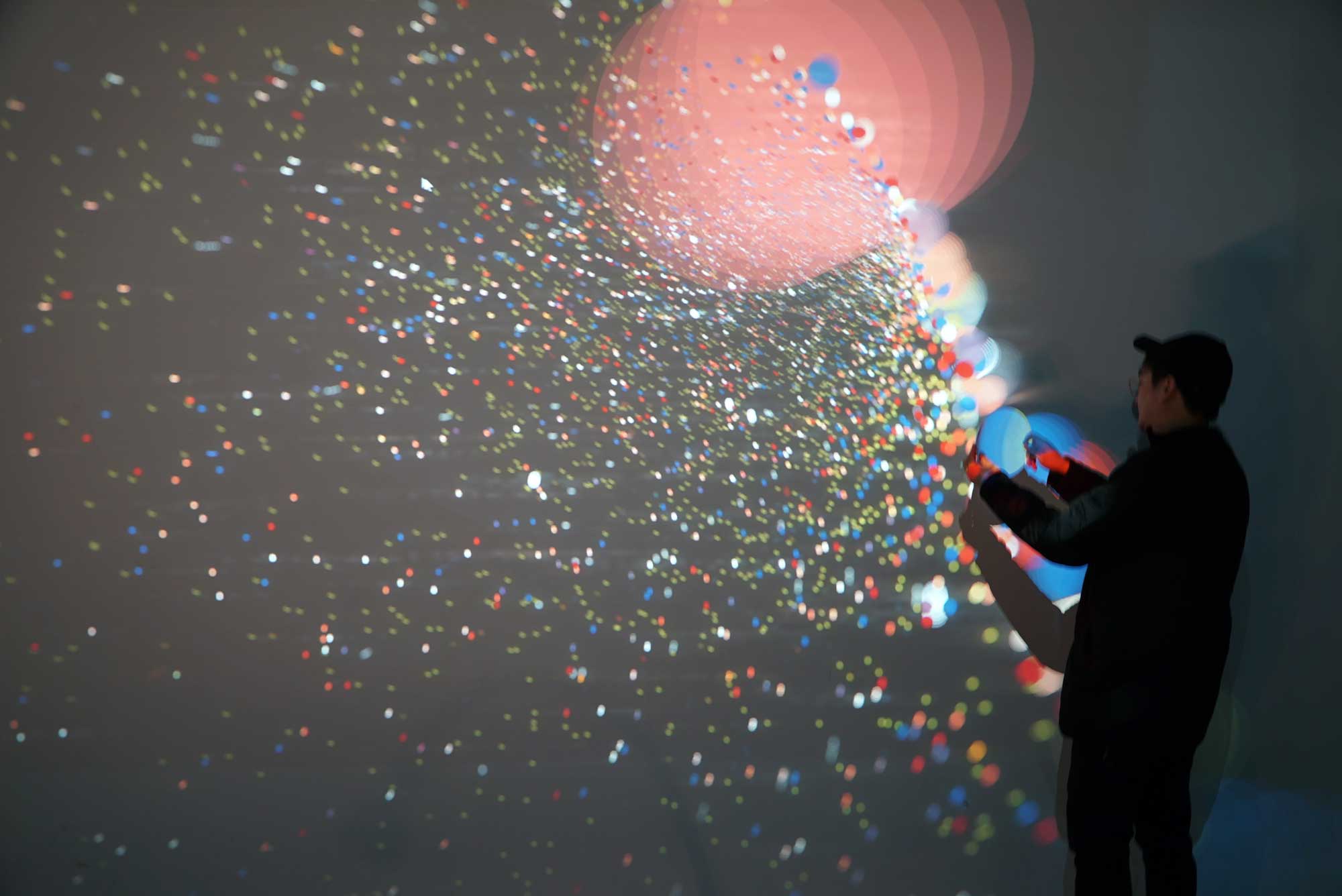 Limen of Night
Project Rebel9, Limen of Night, Multi Projections, Digital Panel, Wood Panel, Fabric, Marble, Lens, dimension variable, 2019
The Korean Cultural Center Washington, D.C. proudly presents Korean Craft: Yesterday and Today, an exhibition of traditional and modern Korean craft arts paired to evoke both classical sensibilities and clean, contemporary style.
Divided into three parts, Korean Craft sheds light on the distinct lines and colors embedded in a variety of Korean handicrafts. Complementary aesthetics emerge from the bringing together of these diverse forms, such as handmade wooden furniture, vibrant costumes and textiles, and elegant household ceramics.
This unique exhibition brings together rare historical artifacts from the collection of the Sookmyung Women's University Museum, including items used in the daily lives of the Sadaebu, the ruling elite class who dominated Korean political and cultural life during the evocative Joseon Dynasty period from the 15th to the 20th centuries, as well as reconstructed and reimagined works by modern craft artists.
Project Rebel9 introduces the visual splendor of multimedia art installation Limen of Night, combining video, sound, and audience interaction based on a motif of the Hwarot, the elaborate crimson and rainbow colored dress of royal women during the Joseon Dynasty. This work is by Project-Rebel9, an art group that archives vast amounts of cultural resources, interprets data employing modern sensibilities and media, and expands on these by constructing new works in various spatial forms.
Standing in the Limen
– Martha, Beggar, Children, and All
S/he are standing in the L\men,

definitely ignorant of truth and illusion ❶

Now the sun wants to rise as brightly

as if nothing terrible had happened during the night

Not all children could sing, ❷

and should like to pierce this darkness ❸

After S/he were dead, the L\men was also disappeared ❹

For a long time, the tapestries S/he wore speak an inarticulate language,

like the flowers, the skies, the dropping suns ❺

Swell toward darkness O Eyes  ❻

ref. Writing as Weaving

❶ Who's Afraid of Virginia Woolf, Edward Albee

❷ Kindertotenlieder, Friedrich Rückert

❸ The Intruder, Maurice Maeterlinck

❹ Tlön Uqbar Orbis Tertius, Jorge Luis Borges

❺ Double chamber, Charles Baudelaire

❻ The Immigrant of Landor Road, Guillaume Apollinaire